Would you like to receive future prayer updates by e-mail? Sign-up now!
Hello Friend,
My ministry in South Africa went by like a whirlwind! What a blessing it was to serve this month with African Pastors' Conferences. Over three weeks, I spoke four times each at five pastors' conferences in the KwaZulu-Natal province:
January 5-6, Estcourt
January 7-8, Amanzimtoti
January 11-12, Hillcrest
January 15-16, Newcastle
January 18-19, Standerton
Together with Christopher Mnguni, Pastor of Grace Baptist Church in Daveyton South Africa, we preached on the theme "Christ Building His Church in Africa Today." Our Savior richly blessed our two-day conferences with delegates who were eager to study God's Word as we proclaimed His truth to them.
One of the most memorable moments occurred as I was speaking at a conference with a lot of Zionists. The Zionists are a largely syncretistic group who combine Christianity with ancestor worship. I was able to preach the gospel to them along with my black South African partner as we taught on Christ's church. And when I got to my message on church government and spoke on the two offices of the church, it was like they were hearing 1 Timothy 3 for the first time! They were comparing the pastors they knew to what Scripture says pastors are called to be, and they were audibly astonished at the differences. Then when I went to 1 Peter 5, they were amazed at the kind of the ministry which Christ calls pastors to. My translator asked for my lecture notes when I was done. I praise God for the privilege of opening His Word among so many pastors and Bible teachers!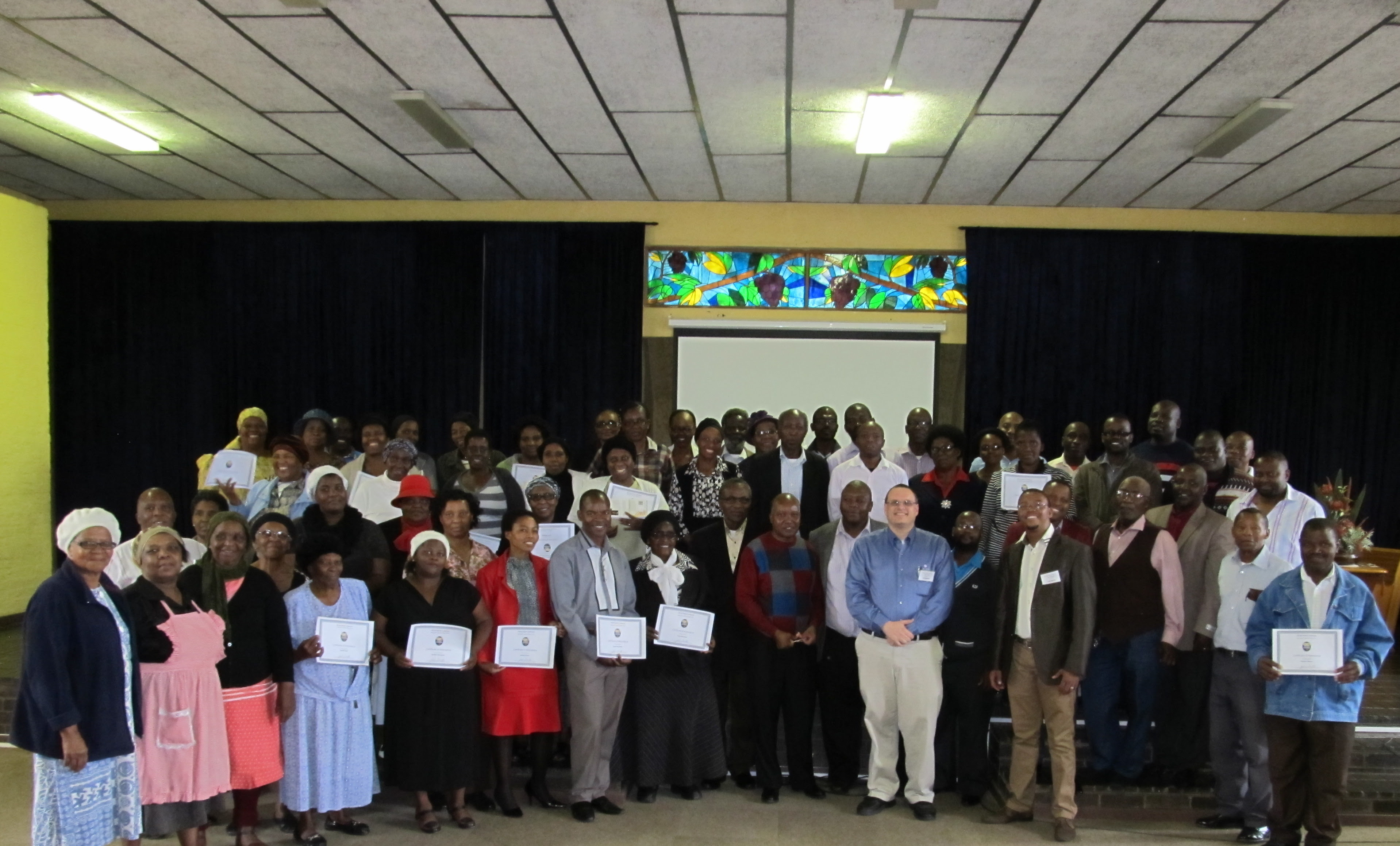 Two things became clear to me while I was in South Africa. First, this ministry is absolutely critical for the health of Christ's church in Africa. I was told by one of the local conference organizers that it would be the first time ever that most of those attending would hear expositional preaching. Second, the mounting challenges have caused increased hardship for African Pastors' Conferences. As a result, South African Director Irving Steggles and I had an extended strategic meeting before I returned to the US.
With this in mind, please pray for us as we have a number of critical decisions to make over the next few weeks. While the Lord blessed Irving and I with a oneness of mind and heart regarding our next steps, we need God to continue guiding us in wisdom through His Spirit. Our hope is that APC will be a much stronger ministry heading forward.
Thank you again for your many prayers while I was in South Africa. I definitely felt the difference of your encouragement and support. May God bring biblical reformation to Africa!
Because of His grace,
John Divito